English is the official company language of fme. While this is a great advantage for an international operating company, I also get sometimes the impression that students (which I usually meet at recruiting events) and other business contacts, such as potential freelancers, are wondering if their language skills are good enough and if they would meet the expectations of the company.
Therefore I would like to give you a little insight into our office culture and how English as a corporate language affects our daily work.
English brings us together
When you arrive at our office in Brunswick in the morning, it is most likely that you won't hear a single English word, except when our English teacher Fred is having a chat at the front desk.
Normally all our conversations in our German locations are held in German. On the other hand, we make it a habit to use written English in most situations. In our internal communication and cooperation system "Pulse", which is based on > Jive and our > blog you will find articles like these: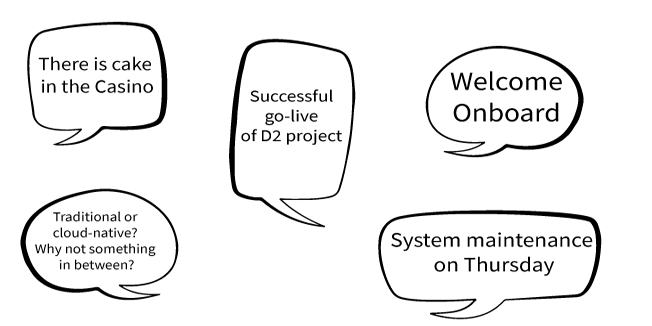 This has the advantage that nobody feels excluded, because fme has international project teams, as well as subsidiaries in Romania and the USA and not everyone understands German.
English forms our working environment
We usually create all our slides for presentations in English, but then meetings themselves are held in English if there is at least one nonnative German-speaking attendant. International clients demand of course an English project communication. This could be telephone conferences, meetings, answering support requests, but also the need to read and write project documents like contracts, proposals, concepts and user manuals. When coding we do all our comments and documentation in English. We use e.g. English class and variable names, but let's be honest, it would even feel strange to do it in German nowadays.
Then we frequently attend international roadshows and fairs, in that case you must be able follow an English session such as keynotes, breakout sessions, trainings, developer labs, discussions and workshops. Or you might even be responsible to organize one yourself one day. In addition, our own internal software systems do not have a translated UI anymore. Last but not least not to forget our famous fme events, where all happens in English because the entire fme family from all over the world parties together.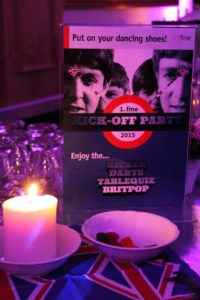 Your attitude is the key
Yes, it might take a while to achieve a level where you feel comfortable expressing yourself in English but at fme nobody expects you to be perfect from day one on. We support each other and we learn together. fme provides free English lessons for everybody starting from our apprentices to management. It's my conviction that all that matters is your attitude. As long as you are participating and making an effort, you will see constant improvement. Go ahead, read, listen and try to express yourself. The more you are surrounded by the English language the more your own skills will increase.
My English is not perfect either, but I take a lot of pleasure using it and I see the huge professional and personal benefits in being able to communicate with people around the globe.
So don't let the English discourage you, once you get used to it it's really no big deal. There is always lots of support at fme, you don't have to be afraid of mistakes and at the end it is actually a great opportunity and often also the source of quite some fun.